New film documentary featuring Pentecostals in Africa
The documentary films "African Christianity Rising" have just been released. They contain new footage on Pentecostals in Africa, among other Christian communities.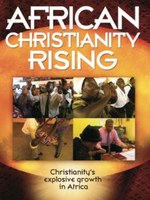 Christianity's explosive growth in Africa was totally unexpected at the dawn of independence from colonial rule. Christianity is no longer the religion of the West. Over two-thirds of the world's Christians now live in the global South—with Africa growing the fastest—and all signs point to this trend continuing.
With guidance from leading scholars in the field the films produced are documenting the vitality and changing nature of Christianity in Africa. The explore, among other things, the ways in which it is has become increasingly popular by becoming increasingly African—that is, by becoming rooted more authentically in local cultures, as Christianity has wherever it has effectively expanded.
Over 350 hours were filmed for this project, primarily in Ghana and Zimbabwe. In both countries the filmmakers followed stories in all three kinds of churches typically found in sub-Saharan Africa today: mission-founded churches, old-style independent or "spiritual" churches, and new Pentecostal or charismatic ones. From this footage they edited roughcut portraits of each church community they filmed (also included in our Educational Extras). Moreover, returning some ten years later to the churches originally filmed, the films allow a long-term perspective, showing what has happened to the churches and characters originally filmed.
See the film project website or download the flyer for further information.
Contributed by:
last modified
2014-07-23 21:24